Port Washington Fishing at its Finest.
Salmon and Trout Charter Fishing on Lake Michigan. Our on-boat experience sets us apart! 
the best bite. the best experience.
Fin N' Fly Sportfishing is a Port Washington Fishing Charter based in Port Washington, Wisconsin. We started this charter fishing company to provide the best Lake Michigan fishing experience. We believe in customer service. Your overall enjoyment is just as important as the fishing itself. 
Port washington fishing charter | species we target
We target several Lake Michigan species throughout the season. Depending on the time of year, certain species will show up in larger numbers. Starting in June, things really get going and fishing can be amazing! During the late summer months is when you'll have the greatest chance at a fish over 25 lbs.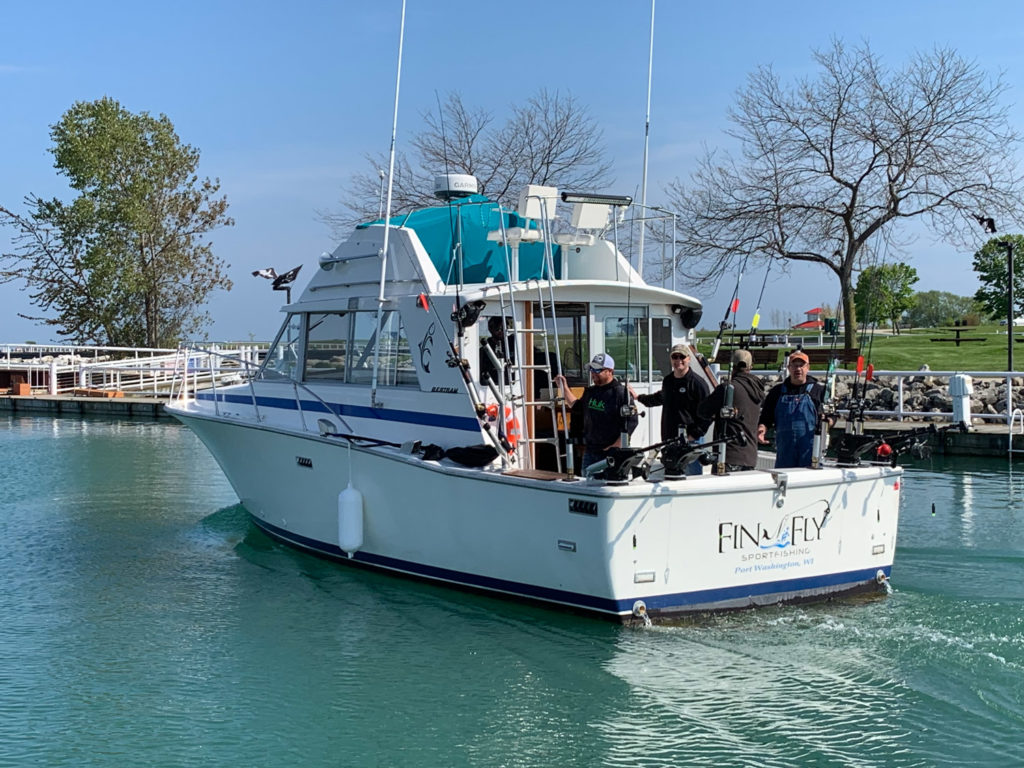 You'll want to bring additional items on your Lake Michigan Fishing Charter. Make sure to bring a cooler with ice, warm clothing, and more. Please, keep the bananas at home.
We loved our trip out this morning. We had a great haul of 10 Coho, all nice sized. In our group we had my 3 children, 10, 8,... read more and 6 years old, my wife, my Mom, almost 70 years old, and myself. We had a blast! Young and old it was fun. The boat was clean and upkept really well. No complaints at all. Also having called around Neal's communication was great compared to others from getting set up to the day of. Thanks Fin N' Fly!

M8142VOjosephh


5/26/2021

They call it fishing and not catching but these guys know how to find the fish, I've been out multiple times and every trip has been great. Good communication, clean... read more boat and an awesome captains. I'd recommend booking with Fin N Fly every year.

MurrayNe24


10/26/2020

Fin N Fly was awesome. Capain Neal and Noah were just as excited as we were each time we'd hook a fish. They made us feel like we... read more were old friends just out fishing. They made the experience so much fun and relaxing. We caught 9 of our 10 fish limit. They tried so hard for us to get that last one, but that's why it's called fishing. We caught 5 Kings, 3 Steelhead and a Lake Trout. We brought home some pretty large filets! We will definitely book another charter with these guys!!

frankfD6204PW


9/11/2020
Join us on a river fishing trip in Wisconsin for a chance to catch some of the biggest fish of the year on light tackle.